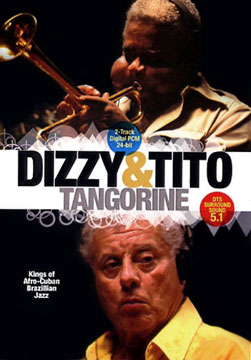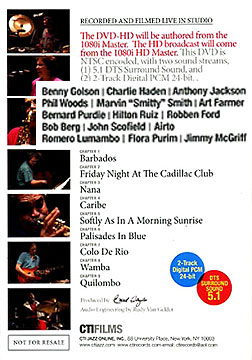 CTI JAZZ ONLINE & CTIFILMS
present
Dizzy Gillespie, Tito Puente, Jimmy McGriff, Charlie Haden,
Bernard Purdie, Art Farmer, Phil Woods, Anthony Jackson,
Robben Ford, Airto, John Scofield, Smitty Smith, Hilton Ruiz,
Bob Berg, Flora Purim, and Romero Lumambo filmed live.

This program available for Hi-Def transfer from 1080i Master.
DVD, Soundtrack, TV, and Hi Def world rights available.

Engineered by Rudy Van Gelder
Produced by Creed Taylor